The Laboratory of Tachograph Records Analysis

Since its establishment in 1996 till now the Laboratory of Tachograph Records Analysis
has been the only one such laboratory in the Central and Eastern Europe and one of the few in Europe.

Services related with a tachograph records analysis - in particular in the field of accident reconstruction - are unique on the Polish market. By the time we offered such services, values recorded by tachographs had been only estimated. Our Laboratory of Tachograph Records Analysis is equipped with unique devices, like a stereomicroscope with a special mechanism for smooth panning of tachograph charts and has software dedicated to processing data from digital tachographs. Thus, specialists from our Laboratory read data from tachograph charts with an accuracy of ± 1 second and from digital tachographs, in special cases, up to ± 1/4 second.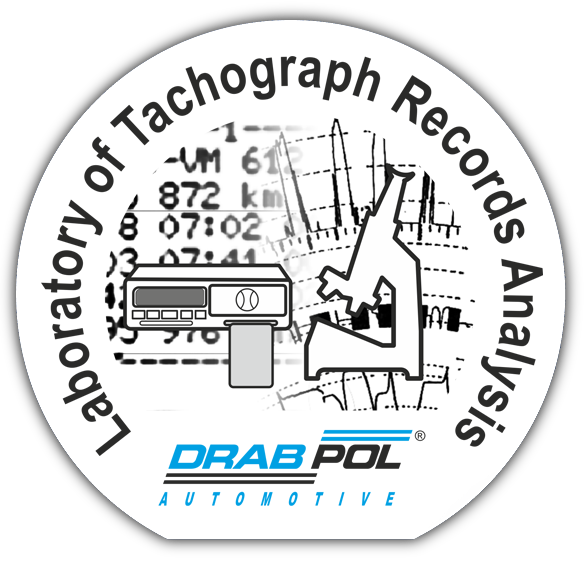 special authorisation
DRABPOL employees who perform described services are authorised to analyse tachograph records pursuant to completion of a special training at tachograph manufacturer's laboratory- Kienzle VDO (present Continental VDO). These specialists are court experts and members of the Polish Association of Forensic Road Accident Investigators at the Institute of Forensic Research in Cracow.

Some of our specialists completed postgraduate courses on "Expertise in Road Accidents" organized by Kraków University of Technology and the Institute of Forensic, and are authorised to reconstruct accidents by the Central Forensic Laboratory of the Polish Police.

As the only company we can "unroll" an image of tachograph chart recording, from a pie graph to a spherical coordinate system chart and for digital tachographs we can prepare a speed graph with the registration of distance (read more). We are able to establish even a second displacements or stops of the vehicle during the whole digital tachograph registration period (up to 168 hours of vehicle movement).
As a recording device tachograph is subjected to a periodic metrological control, regardless of will and desire of the driver or the vehicle owner. Often, the scope of tests goes beyond the order to gain information relevant to the substantive and objective explanation of the problem, that is interesting to the client. Tachograph charts analysis, carried out at the Laboratory of Analysis of Tachograph Records allows for verification of cases even after ten or fifteen years. 


Services in the field of tachograph records reading and analysis allow for reconstruction of course of action with real parameters of vehicle movement from the tachograph records, without applying parameters from the literature, which can be error-burdened. Application of results of the tachograph recording analysis eliminates errors, deriving from parameter adoption.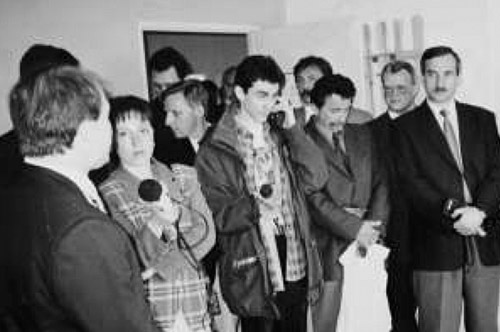 The Laboratory of Tachograph Records Analysis was officially opened in 1997,
by the Director of Institute of Forensic Research in Cracow, Mr. Aleksander Glazek

Recipients of our services:


Legal Institutions,

Criminal and Labour Courts,

Public Prosecutor's Office and Police,

Insurance Institutions,

Institutions gathering Experts in Automotive Technology and Road Traffic,

Court Experts in the field of traffic accident reconstruction,

Vehicle owners,

Drivers.

With introduction of above services into the Polish Market, institutions and customers receive reliable, professional and precise expert opinions in the field of tachograph records.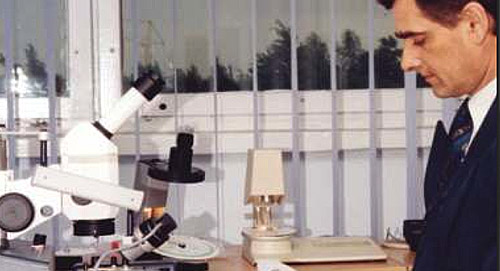 In our laboratory we use professional specialist equipment for analysis of tachographs
which are extremely useful in accident reconstruction.

Analysis results are used:

to reconstruct road accidents in criminal and civil proceedings,

to set the specific parameters of vehicle movement at the time immediately preceding the traffic incident, like: characteristic of speed changes over time; values of road sections and values of accelerations and decelerations,

to reconstruct the probable route of the vehicle,

to verify driver's explanations, regarding the route, stopping places or in order to specify the reliability of events, which can be reflected on the tachograph chart,

to specify the amount of individual modes of driver's work while using vehicle equipped with tachograph (driving time, working time, periods of waiting time associated with work, breaks and rest periods),

in the process of loss adjustment performed by insurance institutions while verifying if all insurance policy conditions has been fulfilled by the insurance holder,

in all matters of dispute in which records from tachograph charts may constitute an objective source used for the verification of information provided by the parties.

Detailed analysis of tachograph records allows for detection of any irregularities - in this way it can be proved that the driver provides false data concerning the traffic incident or vehicle exploitation parameters. However, the same analysis can defend the driver against false accusation. Everyone who has data from tachograph may ask for such analysis, specifying what he/she really wants to examine - eg .: we can compare the number of traveled kilometers with the waybill, determine the actual working time of the driver, etc. When data from tachographs are used in traffic accident reconstruction, it is necessary to give a brief characterization of the event (date, time, tachograph data, scene sketch made by the police, the type and brand of a car, inspection report concerning the place and vehicle, statement of the driver regarding the course of his/her work day on the date of the event). The exact date and time of the event is very important - while data analysis we can determine whether a particular vehicle actually took part in a road incident at that time.
Providing help to road traffic accident victims

Anyone who has been injured in a road traffic accident and doesn't know how to prove his/her innocence, or anyone who believes that the court judgment in his case wasn't based on a reliable expert opinion should contact with our Laboratory of Tachograph Records Analysis. Among accident victims may be members of our families, friends, colleagues - people who need help and do not know where to go with their doubts.

On the basis of data recorded by the tachograph laboratory experts are able to reconstruct the actual and incontrovertible course of events on the road. They help in extreme cases and are able to read data even after several years, from deliberately destroyed or burned tachograph charts. We offer a reliable, professional and precise expertise in the field of tachograph records, which are extremely useful in accident reconstruction.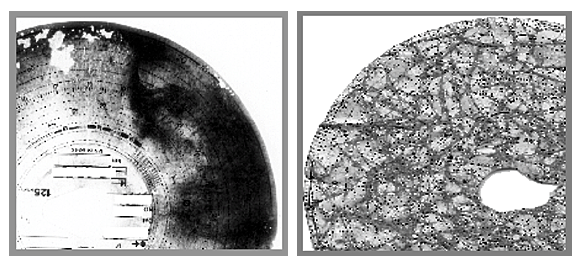 professional services and analysis
Laboratory of Tachograph Records Analysis offers professional services. Thus, all unfortunate accidents, questionable and unclear situations on the road are clarified and settled on the basis of incontrovertible opinions provided by the world-class experts.

We are able to read the information even from deliberately destroyed burned tachograph chart - so it's not worth doing it on purpose, because our laboratory also copes with such cases. From the left: a tachograph chart secured from the burned-out vehicle and a tachograph chart deliberately destroyed by the driver.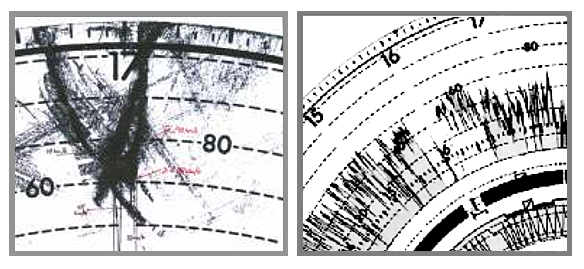 Magnifier, projector – using these instruments you can not perform professional analysis of tachograph records – in our laboratory we use high quality specialist tools, which enable us to perform complex analysis of even deliberately destroyed or damaged materials.

Despite the intentional damage of accident record, it was possible to reconstruct the parameters of vehicle movement. On the tachograph chart on the right we can observe that the momentary speed stylus starts recording approx. 30 km / h too low in relation to the zero line, which can results in false lowering of the momentary speed by the value of deflection of the pen.
Since 1997 DRABPOL company has been organizing trainings related with research opportunities of the Laboratory of Tachograph Records Analysis. During trainings we discuss the legal situation (in Poland and the European Union) of tachographs and tachographs inspections, and information recorded by the tachograph for reliable and objective explanation of the circumstances of a case.
Capabilities of tachograph charts research:
• unambiguous reconstruction of course of accidents,

• verification of credibility of driver's explanations,

• disclosure of attempts of manipulation or falsification of tachograph records,

• disclosure of attempts to interfere with the recording equipment (on the basis of checking activities) it was found that by changing the constant "k" (constant "k" is the size specifying the type and number of signals that should be received by the tachograph to properly identify or register a distance of 1km) records of momentary speed and traveled distance were inflated in relation to the actual value by approx. 16%,

• explanation of any disputes related to the data recorded in tachographs,

• determination of travel time, stopping places.
It is important so that analysis of tachograph records were directed to our laboratory before issuing other expert opinions concerning reconstruction of the course of events. We know from experience that in 90% of cases previous evaluations of tachograph recordings prepared by other experts wasn't fully reliable and their content indicated that they were formulated by the people who didn't know the regulations on tachograph recordings or existing legislation in this area. It is common that during the examination of technical condition of the vehicle, tachograph is completely ignored, although it is a part of the obligatory equipment and it has a direct impact on the choice of driving tactics and techniques by the driver, and thus driving safety.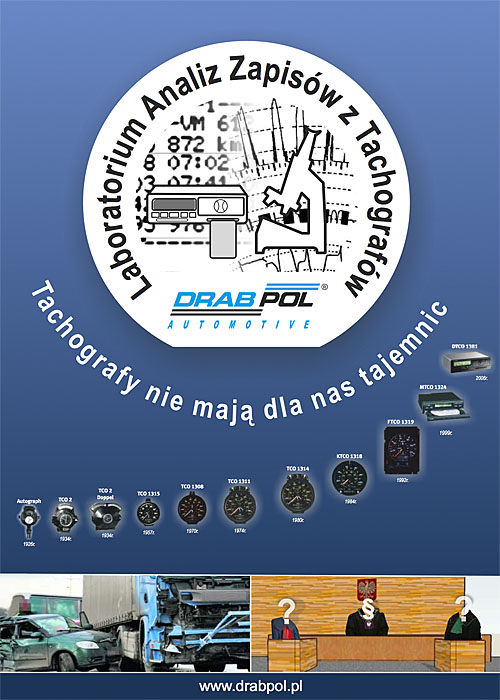 LABORATORIUM

ul. Akacjowa 24/26
42-233 Mykanów
tel.: 34/366 00 22 wewn. 208, czynny do godz. 15
e-mail:
laboratorium@drabpol.pl