...and how aircraft owners can avoid them?
Story by Dale Smith
Source: Avionics News, March 2018.
Nobody wants to be that customer. You know, the aircraft owners whose wallets are much thicker than their logbooks and who know more about an avionics upgrade than an avionics shop.
Time after time, they will tell you, in no uncertain circumstances, the right way to put their avionics upgrade together. They want "this box there" and "that display over here" and "yes, you can integrate this with that because someone on the internet said they did it."
As an avionics shop owner or technician, you know this project has rework written all over it. But as they say in retail, "The customer is always right."
Thankfully, this type of situation is rare – at least we hope. But there still are those times when even the most well-intentioned aircraft owner makes a critical error that will turn what could have been a simple avionics upgrade into the type of project that generates bad Facebook reviews.
To help everyone concerned avoid these recurring issues, Avionics News contacted a cross-section of avionics shops tolearn what the most-common customer "mistakes" are and, hopefully, how to avoid them.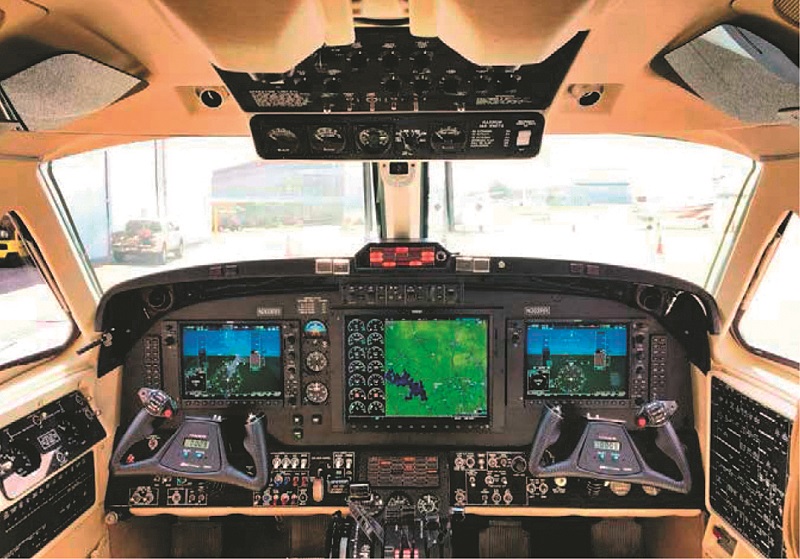 Selecting the shop that quotes the lowest price
"Be suspicious of a price that seems too good to be true, especially if that quote is much lower than the others you have secured," stated Mark Lee, owner of Carpenter Avionics."It isn't likely that the low-cost shop has figured out a way to do the work so much more efficiently than all the other shops.
"Have you confirmed the shop is truly an authorized sales and service affiliate for the brand of avionics that interest you? The affiliation matters because, should you have an issue in the uture, the manufacturer could possibly not honor the warranty claim if the equipment was sold and installed by someone other than an authorized shop."
"Shops make mistakes with their quotes, too,"stated Kirk Fryar, president of Sarasota Avionics. "Owners show us other quotes, and there are times when they've missed something they're not familiar with. Once your airplane is disassembled in their hangar, it's too late to catch these kinds of mistakes.
You can put a price tag on experience, and it's not usually the lowest one you will find." According to Lee, "You should consider doing business with shops that extend fair and reasonable pricing because you want them to be around in a year or two in case you have any issues."
"Owners also make the mistake of assuming their avionics will be installed legally,"Brown added.
"There are shops that don't exactly do the installation correctly, and the certification path they are using is questionable. Down the road when the owner wants to sell the airplane and it goes through a pre-buy inspection, they find it's illegal. That's a big problem."
Choosing the wrong avionics shop
Selecting the right shop for the upgrade is probably the most difficult decision aircraft owners will make. How do you know which shop is right?
Start with shops that already have experience with your aircraft type and avionics selection. Not every shop has experience with every aircraft, and you don't want to be the one the technicians go to school on. Somebody has to pay for his or her education.
"Take the new Garmin TXi" Gualandri said. "There are more than 30 possible combinations with those systems alone. The typical aircraft owner has no idea what will work in their aircraft, and even a less-experienced technician can spend a lot of time figuring it out."
"My advice is for owners to talk to pilots who have similar aircraft and find out who they work with," Brown said. "And it's not about the lowest price. The cheapest price means nothing if the shop cannot do the work to your satisfaction. Talking to other owners may tell you which shops to avoid.
"We get aircraft in here all the time that have come from other shops. They can't fix the problem, so the owner comes to us for our expertise with their aircraft or avionics. It would have saved them a lot of time and money if they would have researched it better in the beginning."
"Ask to see their incoming aircraft checklist," Milum said. "Look at it to see how complete and comprehensive it is. If you don't think they're taking the time to check much upfront, chances are you're going to get a nasty surprise somewhere in the project. You want a shop that's very thorough in everything it does."
"If you are doing an ADS-B installation, obtain an ADS-B Performance Report from the FAA," Lee said. "According to the FAA, as of July 2017, the error rate of all general aviation ADS-B installations (not counting experimental and LSAs) was 12 percent. As a prospective customer, ask the shop what percentage of their installations had to be corrected during the past year. Quality shops with great processes, people and tools produce higher-quality outcomes and have error rates of zero or close to it.
"Another thing is to ask if the facility is an FAA Part 145 repair shop. Overall, the biggest difference to the customer will be FAA oversight. Part 145 shops are required to have a morerigorous set of procedural standards, including a drug testing program in place for anyone who touches the aircraft. The outcome of a project is directly related to the people working on the aircraft. It's something owners should be aware of."
Not telling the installers about existing avionics squawks
"This is something we see too often, and it can cause a lot ofproblems," Milum said: "If you have a known problem with a piece of equipment, give the shop as much detail about it as you can. If we have to interface the new avionics with a unit that has a squawk, even if it doesn't bother you, it can e super critical in terms of your new equipment being able to function properly.
"Even if the owner/pilot doesn't know for sure if it's a problem, make a note and tell the shop technician. Even if we only suspect that there may be a problem, we can look into it early on. Sometimes, we have the owner sit in the cockpit and show us what's happening during the incoming checkout."
Not thinking beyond the panel itself
"Owners get caught up on the avionics upgrade and don't think about how the little things can be beneficial to their flying," Fryar said. "Maybe it's a simple thing like a new digital clock or hard-wired Bose jacks or a couple of extra USB ports – they seem simple, until you don't think of adding them until after the panel is done.
"That's why we like to sit down with a prospective customer and discuss how they use or will use their airplane. That way, we can help them list what they truly need. For example, if they fly a lot outside the U.S., then satellite weather doesn't work. They'll do better with a Stormscope. That's often the stuff owners don't think about."
Not having a realistic budget for the project
"We run into it all the time – a prospect wants a quote on an avionics upgrade and they either don't have a budget, or worse, don't have a realistic budget," said Monica Gualandri, repair station coordinator for Sarasota Avionics. "The avionics OEMs are fantastic at marketing – they put prices in their ads starting at $X, and owners figure their budget using those types of numbers, which is a big mistake. Aircraft owners don't understand that the total cost of the installation can be up to twice the cost of the equipment. You have labor, accessories and other components to figure in there, also."
"One thing we run into a lot is a customer who has a budget, but won't share it with us," stated Gary Brown, service manager at Stevens Aviation. "In a lot of cases, they are shopping around and think if they tell the shop what they are willing to spend, the price will go up to meet that number. "It's a lot easier to architect an upgrade if you know the budget in advance. More than once, I've given a customer a bottom-line price only to have them say they can actually spend $30,000 more. So I have to do the work all over again.Trying to trick someone is no way to approach a project like an avionics upgrade."
Not allowing enough time for the project
"To do justice to any avionics upgrade, especially one of any magnitude, you must have a lot of time on the front end for all the necessary research and planning," explained Don Milum, director of technical sales for Standard Aero Business Aviation. "You have things like engineering reviews, electrical load distribution analysis, and equipment lead times to consider.
And the more complex the upgrade, the more you have to deal with. "Some extensive upgrades like a Rockwell Collins Pro Line 4 to Pro Line 21 can take a year to get completed. It takes that long to get all the quotes and make the decision on which shop to use. Then you must get into the details of the installation for that particular aircraft. Once everything is vetted, those types of well-planned projects go smoothly.
When you rush, you make mistakes. It's too important of a project for that way of thinking."
Selecting the right shop for the upgrade is probably the most-difficult decision aircraft owners will make. HOW DO YOU KNOW WHICH SHOP IS RIGHT?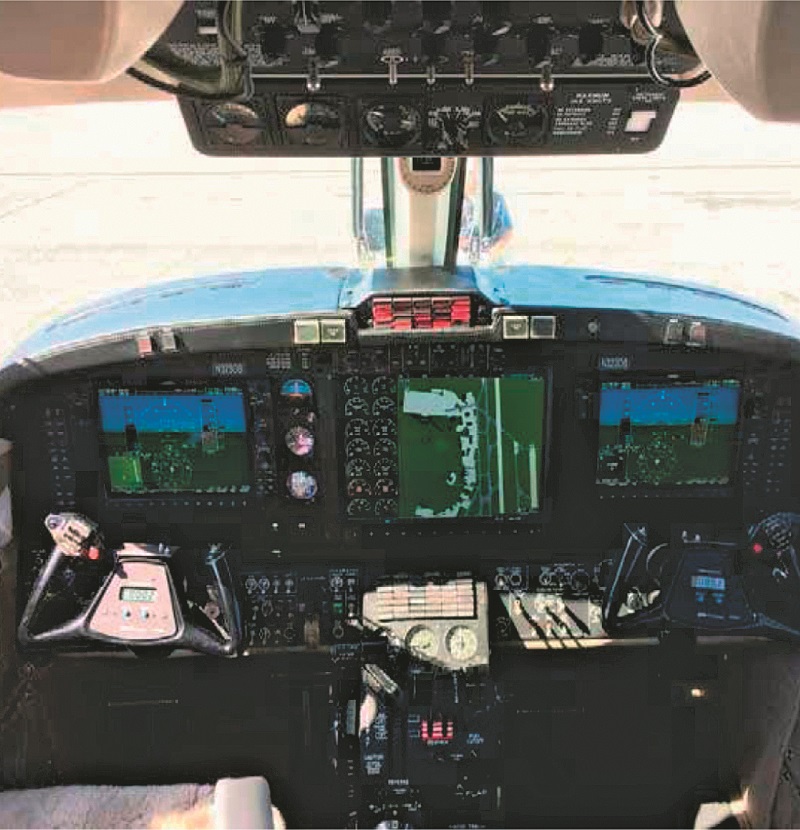 Not flying the equipment before it's purchased
"This is a more-frequent mistake than you might think," Gualandri said. "Pilots see something at a show or a video on YouTube and they immediately think it's what they want and need. You can't know if it's right for you and your type of flying until you physically use the unit in the air.
"We are strong believers in trying before you buy, so we have all of the latest avionics installed in various single- and twinengine aircraft. We want customers to have the chance to get hands-on with it. Many times, the unit they want doesn't fit their needs."
"There are some shops that are pigeonholed into selling only one brand of avionics, and I don't think owners take the time to look at other options," Brown said. "It's refreshing when an owner comes in here and has done his homework. That makes the whole process a lot easier and more successful for everyone involved."
Not doing your preplanning homework
"Take time to assess your goals and clarify what you truly want and need," Lee said. "Avoid getting fixated on any one particular piece of equipment just because you've seen a ositive article about it. Ladder up and think about how that gear could make your flying safer, more automated, more enjoyable. How will it benefit you?
"Maybe there are other solutions that can accomplish these same goals that you don't know about. That's what youravionics shop can do to help. See options from reputable shops. While there can be many solutions that are common among many customers and aircraft, one size does not fit all."
Not taking the time to give the shop a detailed tour of the panel
"The owner/operator needs to dedicate the time necessary to go through their aircraft's systems with the installingshop's technician when they drop it off," Milum said. "Just leaving the keys on the counter doesn't work. We can save a lot of time and trouble if the owner/pilot is involved at the beginning."
If for some reason you can't be there when the aircraft is delivered, then take the time to write a detailed description of each box in the panel. Even if everything is working as it should, your insight will greatly benefit the folks doing the work.
Forgetting to pay for the installation
"Remember, when you pick up your airplane, you have to pay for the work before you can leave," Fryar said. "That's a mistake that owners frequently make. We can't bill them for the work. You have to settle the account before we give you the keys."