D&S OEM Department

Development & Support Department is responsible for integration of solutions
offered by Drabpol with clients' vehicles and systems.

D&S Department consists of engineers specializing in: electronics, IT, robotics and mechanics,
who were given special commercial and technical training. Other team members are:
a designer- graphic and technicians who provide services.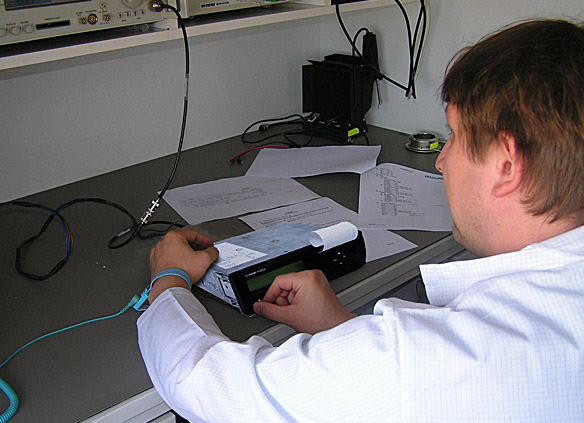 Main tasks of the department:
Developing display visualizations providing important information
for drivers and operators (measurement of vehicle, engine, additional equipment)

Creation of firmware

Troubleshooting – solving problems with programming
machines and displays

Wire harness design and preparation (for CAN solution)

Modification of existing programs

Support of design, technology and structural engineering offices as well
as support of IT Department
D&S department is responsible for creating firmware, modifying of existing programs and designing of integrated circuits. Once the electronic circuit is designed it undergoes three- stage control process. The workmanship quality is guaranteed by the use of adequate programs and applying control procedures - not only passive ones – but also in conditions of exceeding rated value.
OEM support means cooperation with technical and construction departments of vehicle producers, troubleshooting and developing solutions related with programming of peripheral devices or displays.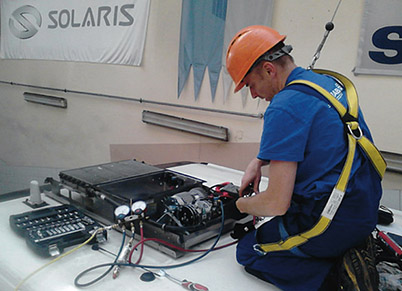 Service:

A team of mechanics, electronic engineers, electricians, (continuously trained in the field of products, in respect of ensuring the highest standards) works within the whole area of Poland. Our service working in cooperation with D&S department implements ordered projects, in accordance with ISO system and control procedures.

Our branch services are located in Warsaw, Mykanów near Częstochowa and Lublin. We also have a service vehicle ready to service all our products installed in buses, trucks, construction machines and trains.

Due to unusual solutions of various companies, we provide service to the infrastructure of machine parks. In our service we use specialized tools and control devices.
For the purposes of D&S Department, we also provide construction – design works. On each stage of our projects we take care and provide the highest quality. For this reason we employ only experienced constructors and use specialty software. All projects comply with standards and regulations which are valid in this area.
Apart from constructors in works of the office actively participate: designers, graphic designers, electricians, mechanics. Three-dimensional model allows the customer to review the project (and, if required, make changes) of the modified aircraft or vehicle cabin, still at the stage of design, what saves time and increases trust between the contractor and a client. Teamwork allows, in a short time, develop an optimal project in order to meet customer's requirements referring to construction, graphics and esthetics. Mandatory technical documents (drawing documentation, manuals, procedures) are also stored in our archives.
Office operates in accordance with procedures of ISO and AQAP quality systems.
More information about R&D Department (formerly known as D&S) can be found HERE