At the invitation of our partner, the American

Collins Aerospace

company, we took part in the global meeting of dealers for the first time after ownership changes of this avionics manufacturer.
The latest avionics solutions were presented at the meeting, including demo version of the latest, integrated system from the Pro Line series. It is the Fusion variant, with three multi-functional touchscreens. The Pro Line series also includes integrated ADS-B Out messages and can cooperate with a European satellite support system.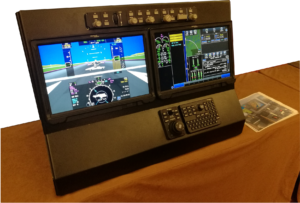 CA representatives also familiarized participants with CASP programs - an offer addressed to both fleet and individual customers, including the Collins avionics insurance package. The program involves insuring avionics components for one predetermined amount. In the event of damage to any of them, Collins Aerospace will replace the unit within 24 hours from notification, so within an example insurance amount of USD 30,000, we have the option of replacing units that, if not covered by insurance, can generate costs of up to hundreds of thousands of dollars.
The second day of the training was devoted to discussions on new projects, the development of STCs for Collins products and the collection of feedback from the arrived dealers on the operation of CA systems in their markets.
Great emphasis was placed on proposals to improve mutual manufacturer-dealer interaction in the areas of supply, support and partnership in projects.