Training for pilots and avionics engineers

We offer trainings for pilots and avionics engineers in the area of operation of avionics units and complete integrated systems. We have our own training facility in Warsaw, demonstration units and knowledge gained thanks to manufacturers, experience and competence. Our knowledge is constantly broadened because we relate to the experience of companies we closely cooperate with. As we offer their equipment on the market we provide additional support by means of product training organized in Poland.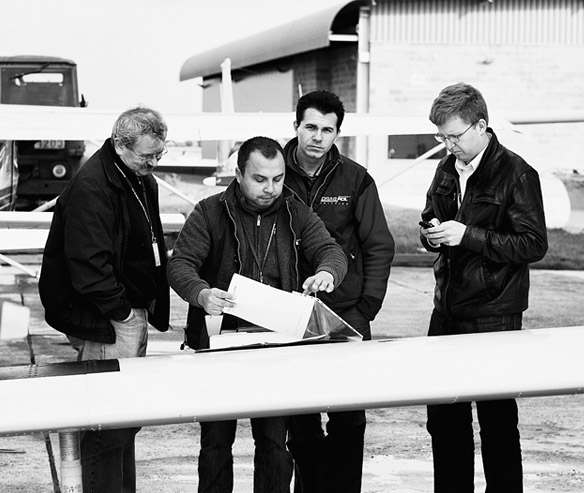 Check what's new
During trainings all participants have the possibility to operate avionics units by means of demo version and computer simulator . After training each participant is provided with certificate of attendance.

Following the latest news of fast developing avionics electronics in the world, we are one of the very few with opportunity to present the latest products offered for both GA and BA in our showroom in Warsaw. We provide the opportunity to test and compare all the units.

In case of any new modification, the implementation of new equipment on the market is performed by means of meetings organized at the airports which are supported by presentation of new equipment and testing possibilities on the aircrafts.