Own mobile avionics laboratory

In order to meet the requirements of aviation market in Poland we developed maintenance procedures on vehicle and built our own mobile avionics laboratory. The laboratory space of the vehicle was adapted to the requirements of a "stationary" laboratory such as: suitable power supply, antistatic installation, documentation space. There is also a handy storage for spare and installation parts as well as separate shelves for components removed from aircraft for maintenance, serviceable components/ units, units awaiting maintenance, unserviceable and scrap units.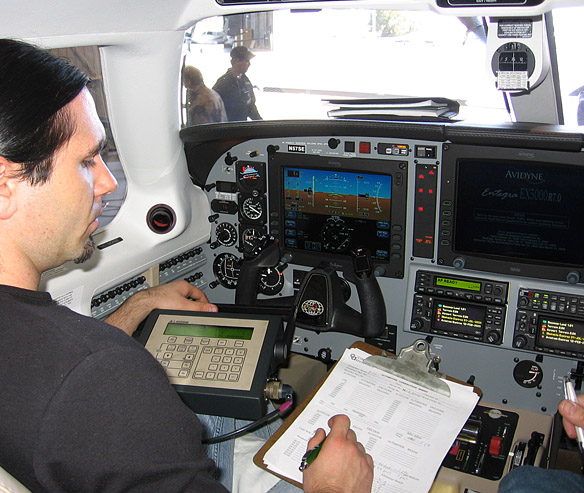 Special qualifications
We offer services in the scope of avionics tests on aircraft and evaluation of removed components in workshop environment.

We have modern test equipment that allows for quick tests and troubleshooting of complete systems or individual blocks. Drabpol specializes in:

• adjustment – compensation of magnetic compass in 1,5 hour
without the necessity of looking for a wind rose on the airport,

• checking of all autopilot components, troubleshooting
and fixing the fault on the same day,

• work on weather radars and their calibration, repair, exchange.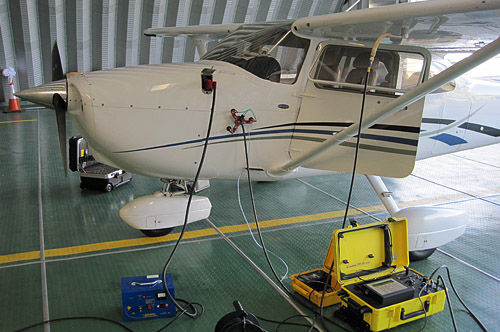 mobile laboratory

The vehicle, when getting to the place of service, is a self-sufficient platform ready to:
perform complete avionics tests on aircraft,

check individual components on bench,

remove necessary airframe elements or equipment until services are completed on avionic units,

troubleshooting in case of fault,

repair of components,

minor installations.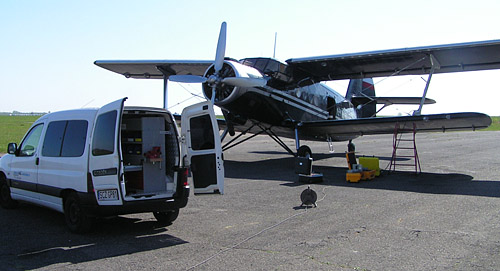 Standard off-site services

Mobile service enables maintenance of:
VHFs and radio-navigation instruments,

pressure and electronic instruments,

transponders and DMEs,

direction finders and gyros,

weather radars,

autopilot systems,

radio-altimeters,

GPS receivers,

ARINC data bus.




We also have another, smaller service vehicle for scheduled maintenance tasks. Performed only on aircraft, i.e. annual or biennial avionics checks, programming, simple calibrations or configurations of equipment. This gives our techs the possibility to utilize the second set of test equipment purchased earlier to carry out independent works.
click here | to view our mobile avionics laboratory