Installation design and modernization of aircrafts' avionics


As a result of dynamic development of technology and wide rage of products offered by avionics manufacturers there is great demand for aircraft modernization including new avionics equipment in order to improve pilotage comfort and flight safety.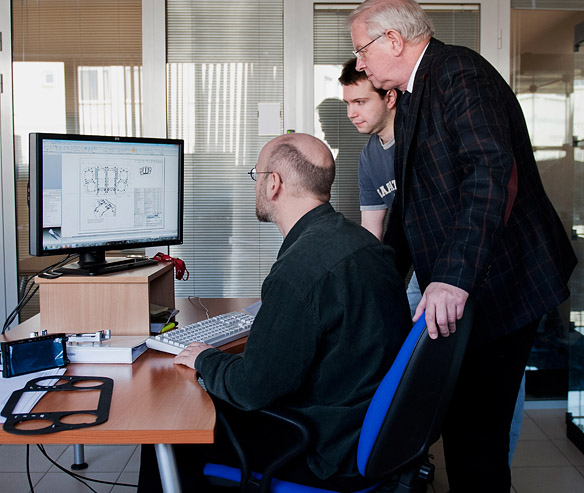 The only one in Poland
In order to satisfy the needs of aircraft users, Drabpol created first design office in Poland where designing of avionics equipment changes on aircrafts is performed.

We have Approved Maintenance Organization in accordance with PART 21 focused on avionics electronic systems for aircrafts certified in CS 23 categories (normal, utility and acrobatic category aircrafts with MTOW up to 5670 kg and twin-engine, commuter category 3 175 kg).

We prepare aircraft avionics modifications projects which meet requirements specified by EASA.

We develop STC documentation or Minor Change required during installation of new equipment on aircraft depending on change complexity in respect of technical and essential aspects.
STC/Minor Change development includes:
- technical documentation (electrical diagrams, drawing documentation, energy balance, balance analysis),
- operation manual (flight manual supplement),
- trial programs including ground testing and flight testing.

With support of our own PART 145 team during our work focused on avionics modernization we have the possibility to perform simultaneous installation of new equipment on the aircraft as well as ground testing and flight testing.
First in Europe

The most popular helicopter in Poland and top selling in Europe + equipment which does not constitute its standard equipment but is considered a part of standard equipment in majority of new light aircrafts... We took up the challenge! As the only company in Europe we developed modernization, performed the installation, testing and certification of Avidyne's TAS 615 collision avoidance system and TWX 670 lighting detection system on Robinson R44 II Raven helicopter.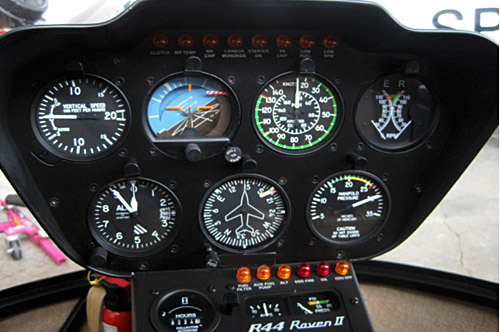 BEFORE

Any aircraft modifications are not only performed in accordance with EASA requirements but also approved by EASA.

Any works we perform are based on aircraft technical documentation developing which as a result is verified and approved by issuance of STC certificate by EASA.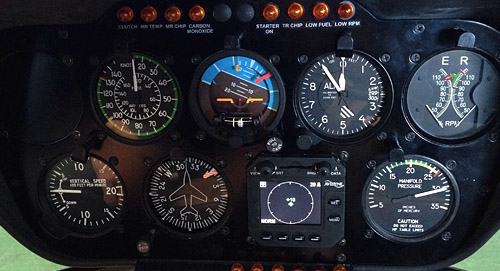 AFTER

Finished project includes design documentation referring to installation of device and completion of aircraft operating documentation.

Next, the modification of avionics and electric equipment together with mechanical installation is performed on the aircraft on the basis of possessed documentation and authorizations in the line maintenance facility in Modlin. In the picture- traffic advisory system (TAS 615) and tactical weather detection system (TWX 670) on MHD 300 display in new R44 panel.
Click here | in order to read more abort modernization of Robinson R44 avionics.
Our engineers work on modern CAD systems (computer aided design) creating 3D models of components in the field of modification. Thanks to CNC machine tool owned by PART 145, previously designed installation elements and panel are manufactured internally.
We also work on projects to be implemented by other operating organizations in Poland and Europe and complete projects – starting from idea, documentation to training stands for flight schools.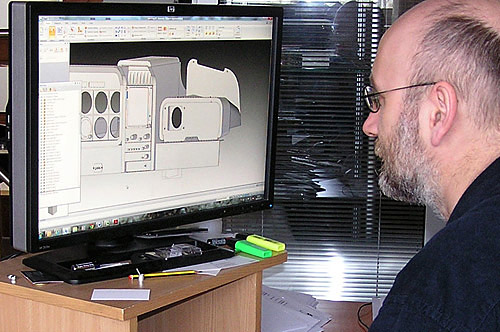 Selected projects:

Replacement and development of VHF COM Garmin Type SL40 and Garmin transponder Type GTX 327 on Cessna 152

Replacement and development of VHF NAV/COM Garmin Typ SL30, Garmin transponder Type GTX 327 and Garmin indicator MD200-306 on Cessna 152

Replacement and development of VHF COM Garmin Type SL40 on Cessna 150

Replacement and development of Garmin transponder Type GTX 327 on Cessna 150

Replacement and development of Garmin GTN750 navigation system, Garmin transponder Type GTX 33ES, ACK Technologies A-30 encoder, Bendig/King gyro Type KCS55, DME Bendig/King Type KN62A, Garmin audio panel Type GMA 35 on Socata TB 9 owned by Rzeszow University of Technology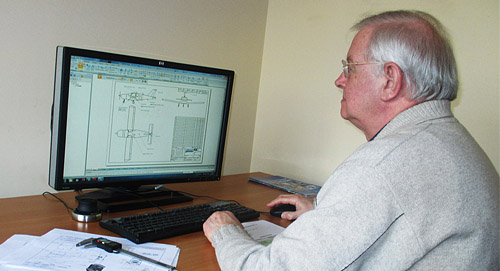 Ongoing projects:

Development of Avidyne's TAS615 system on Robinson R44 helicopter

Development of Avidyne's TWX670 on Robinson R44 helicopter
All projects are subject to internal control and consistent with valid standards and regulations.
Office work requires active involvement of not only constructors but also designers, graphic designers, electronics engineers and mechanics. Teamwork makes possible to develop optimal project in order to meet customer's requirements referring to construction, graphics and esthetics.
On each stage of our projects we take care and provide the highest quality. For his reason we employ only experienced constructors and use specialty software.

The office works on the basis of procedures included in the ISO, AQAP quality systems, requirements of Civil Aviation Organization for PART 21 design organizations.