This September, our company became a member of the federal association, German Association for Shipment of Heavy Goods and Crane Work (BSK), gathering carriers on the German-speaking markets, in Europe. After just one month, we participated on seconded member rights in the annual members'meeting, which took place in Darmstadt in the German Hesse.
Apart from participation in the intense debates we had the opportunity to present our innovative solution multiTPMS to German representatives of heavy load transportation. Presented solution was created from scratch by our Development & Support Department specifically for the oversized transport, to enable fast review (200 wheels in two minutes) of tire condition with regard to temperature and pressure. Thanks to our system both the driver and the pilots not only avoid wasting time on permanent tire maintenance while caring loads, but also reduce the risk of tire blow-outs.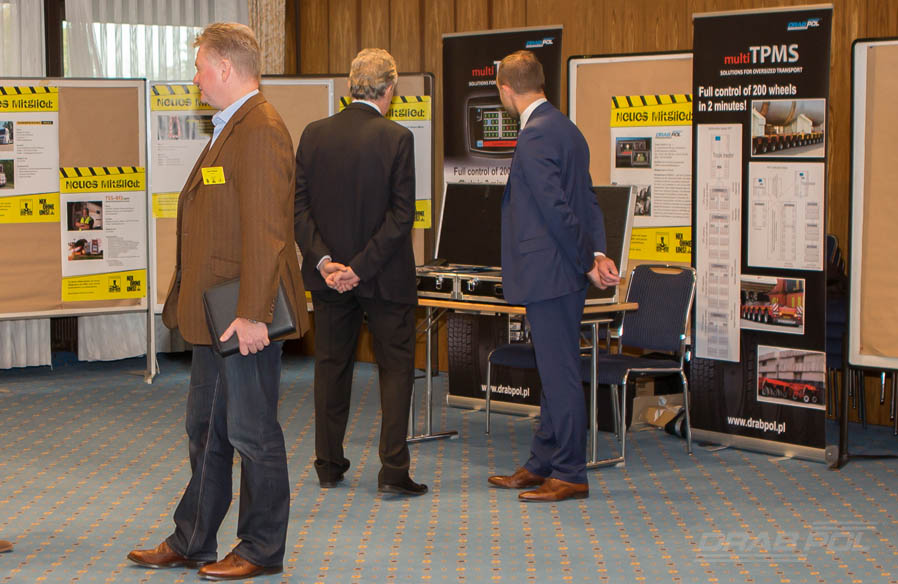 In the lobby, in front of the conference room, we had our information desk with demo version of our solution. It offered an insight into the working principle of the system, enabled the participants to get acquainted with different mounting and joining options as well as different combinations of tractors and semi-trailers. The solution developed by our company is dedicated to all heavy loads carriers. BSK membership provides the opportunity to establish cooperation with companies in the German market, for which our system may be an excellent solution in respect of tire pressure and temperature control, TPMS for trucks.